---
Out of the Water to the Newness of Life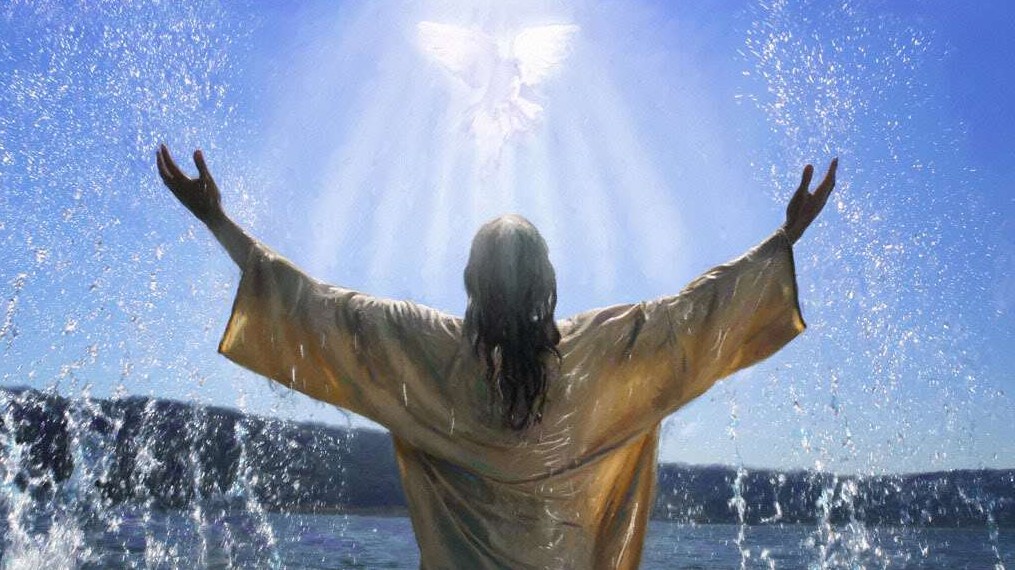 November 16, 2017
11 Comments
3470
The image of coming out of death into life is the unavoidable core message of the Christian faith. It's illustrated by biblical contrasts like the darkness and the light, the old and the new, the night and the day, etc.
We act out the drama of life-springing-from-death in our baptism. The Apostle Paul wrote: "We were buried therefore with him by baptism into death, in order that, just as Christ was raised from the dead by the glory of the Father, we too might walk in newness of life" (Romans 6:4).
I love that phrase, "newness of life"!
Baptism is a beautiful object lesson. Going under the water symbolizes our association with Jesus in His death; being under the water symbolizes our association with Jesus in His burial; and coming up out of the water symbolizes our association with Jesus in His resurrection. So, in my baptism I'm acting out the drama of dying with Him, being buried with Him, and now living with Him in the experiential reality of the "newness of life."
That's what Paul means when he writes, "I have been crucified [perfect tense, once and for all] with Christ. It is no longer I who live, but Christ who lives in me. And the life I now live in the flesh I live by faith in the Son of God, who loved me and gave himself for me" (Galatians 2:20).
There you have it: Paul's snapshot of the Christian life. He's saying, 'I've died – been to the cross, experienced a crucifixion. But look, I'm alive, in fact, I'm VERY MUCH alive! And this new life that I'm living, I'm living by faith in the One who loved me and who gave Himself for me.'
There's something very beautiful here, two things actually.
First, there's an assurance: I've met Jesus at the cross and now I am forever His. I'm not His because of any good that I've done, but rather because of the good that He's done. I'm not saved because I'm good; I'm saved because He's good. But, make no mistake about it, I AM SAVED! I have passed from the kingdom of darkness into the kingdom of God's dear Son and I am forever His and He is forever mine!
But, alongside this great assurance, there's also a process. Paul talks about "the life" he now lives in the flesh. He says he lives this life "by faith in the Son of God" – that is, by actively believing God at His Word, by embracing the Father's agenda for his life, and by affirming that His promises are 'yea and amen!'
While Paul rejoices in His salvation, he's also quick to remind us that each day brings with it the challenge of meeting Jesus at the cross anew. He put it like this: "I die every day!" (1 Corinthians 15:31b).
Paul wanted to experience life every day – not mere biological life, but eternal life, spiritual life with the Father. So, he encouraged Timothy, a young pastor and clearly a born-again man, to "take hold of the eternal life" to which he was called (1 Timothy 6:12).
Now, isn't that a curious thing for Paul to say? Why would the Apostle encourage a born-again man, a man who already has eternal life, to lay hold of it?
What's he talking about? I think he's encouraging Timothy to experience the eternal life that is already his right now, N-O-W, by meeting Jesus at a daily cross.
The Good Shepherd once said, "I came that [My sheep] may have life and have it abundantly." I think we see a hint of both the once-and-for all and the take-hold of aspects of our eternal life in this statement.
Maybe we should reconnect with our baptism each morning – re-entering the waters, putting ourselves under with Jesus, and re-emerging to experience the "newness of life."
To consider …
In a number of passages, Jesus and the writers of the New Testament speak of a life that we can experience now, not only in the future. Have you ever thought about your eternal life in the 'sense of the now'?
What does Paul's admonition to "take hold of the eternal life to which you were called" mean to you? Is there perhaps something that God wants you to experience that you're missing? What's keeping you from realizing it?
How might revisiting your own baptism lead you to the experience of what Paul called "newness of life"?
What do you think of the assurance and process aspects of your life with God? Do you struggle with either of these? Both? How might you resolve your disconnect with either?
Have you died lately? Today? Yesterday? The day before?
Recommended Posts
April 17, 2022
October 10, 2021
July 25, 2021