---
In Praise of the Restrictor Plate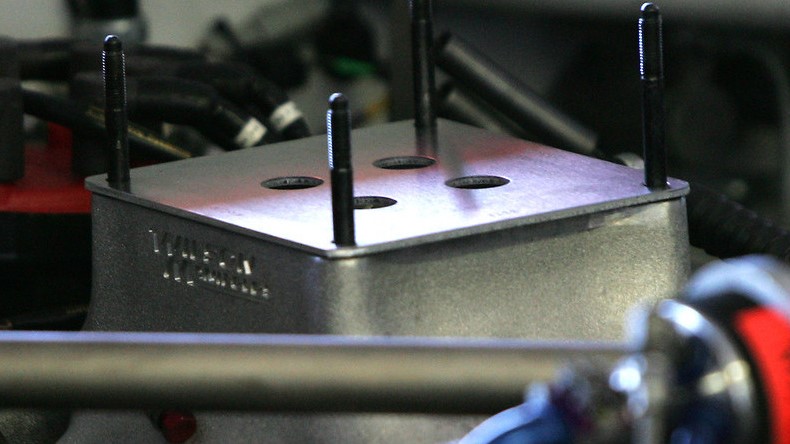 True confession time: contrary to common belief, I am not a NASCAR driver. Chances are, neither are you. But, IF YOU WERE, and you planned to race at either Daytona International Speedway or Talladega, you would have to use a 'restrictor plate,' because both of those famous racetracks mandate their use in all cars. Here's why. Technology has made it possible to move at tremendous speeds – dangerous speeds.
Back in 1987 at Talladega, Bill Elliot set a record for the fastest speed ever for a qualifying lap at a NASCAR event – an astonishing 212.809 mph. Ricky Hurst writes: "The cars ran so fast that they literally began to lift off the speedway, creating a major safety issue." The speeds became so fast that the drivers weren't really handling the cars. "In 2004, Rusty Wallace tested a car at Talladega … and reached a top speed of 228 mph in the backstretch, and had a one lap average of 221 mph." Wallace described the experience in three words: "out of control." He admitted that there is simply "no way that we could race at those speeds."
What was NASCAR's solution? Mandating a 'restrictor plate' which limits the power output of the engine, thus slowing the car's overall speed. But even WITH the plate installed, the average speed of the cars is 187 mph! That's still really fast!
Interestingly enough, I've talked to lots of brothers and sisters in my 30+ years as a Christian who've described their own lives in much the same way Rusty Wallace described taking a lap at 221 miles per hour: it's "out of control." Do you feel like that? That rather than driving, you're being driven by a thousand urgent 'must dos?'
The world will take everything we have to give and still demand more. It'll promise us happiness, satisfaction and fulfillment, even as it saps us of every last ounce of energy we have. Ultimately, it lies. Far from satisfying us, it leaves us anxious and exhausted.
But Jesus isn't like that. He cares about us and wants us to experience a joy that is only found in walking with Him. He beckons us to the quiet, to the stillness, to the calm in the eye of the hurricane. Rather than prodding us to work harder and move faster, our Good Shepherd says, "Come to me, all you who are weary and burdened, and I will give you rest."
To consider:
Would you characterize your life – or certain parts of it – as "out of control"?
In what areas of your life might you need to install a 'restrictor plate'?
Is it possible that coming to Jesus FIRST each day to find rest and refreshment in the weariness and burdens of life might give you the strength you need to face the new day with purpose, optimism and joy?
Rather than feeling "out of control," let's hand it over to the One who knows and loves us and provides a table for us, even in the presence of our enemies (Psalm 23:5).
Recommended Posts
April 17, 2022
October 10, 2021
July 25, 2021