---
Are You A Thanks-Giver? Then Give Thanks HERE!
Remember the ten lepers Jesus healed in Luke 17:11-19? Leprosy was a devastating and separating disease. It separated one from his or her loved ones and community. It rendered them an outcast. Well, the ten lepers showed themselves to the priest and were indeed declared healed!
Then we read this: "Then one of them, when he saw that he was healed, turned back, praising God with a loud voice; and he fell on his face at Jesus' feet, giving Him thanks. Now he was a Samaritan. Then Jesus answered, "Were not ten cleansed? Where are the nine? Was no one found to return and give praise to God except this foreigner?"
YIKERS!
It was a Samaritan who thought to thank Jesus for healing him OF LEPROSY! Samaritans were 'other-thans,' a mix-raced of people who were despised by the Jews. So, this leper was an outcast before he ever came down with leprosy!
The other lepers who were healed we apparently Jews – those to whom the oracles of God and the prophets had come. They should have known better.
But, no. Each of the other nine took God's blessing for granted. They didn't even bother to thank Him, never mind follow Him.
We don't want to be like them, right? If we are born-again and saved, we've been given SO MUCH from the Giver of every good gift" (James 1:17).
This week is Thanksgiving week. So, we're opening this blog as an opportunity for all in the Body to say, "Thank You" to the Lord for whatever you like.
Thanks-givers have always been a minority group. In the Luke 17 story they were 1-in-9. Well, let's shake up that ratio a bit this week! Whichever side of the ratio you're usually on, feel free to join the thanks-givers this week. I know your comments will bless the heart of our Heavenly Father, and encourage your brothers and sisters.
Happy Thanksgiving, thanks-givers!
Recommended Posts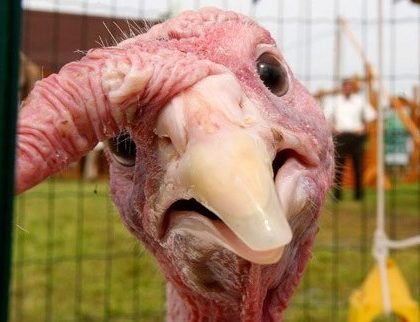 November 19, 2017