---
Just A Touch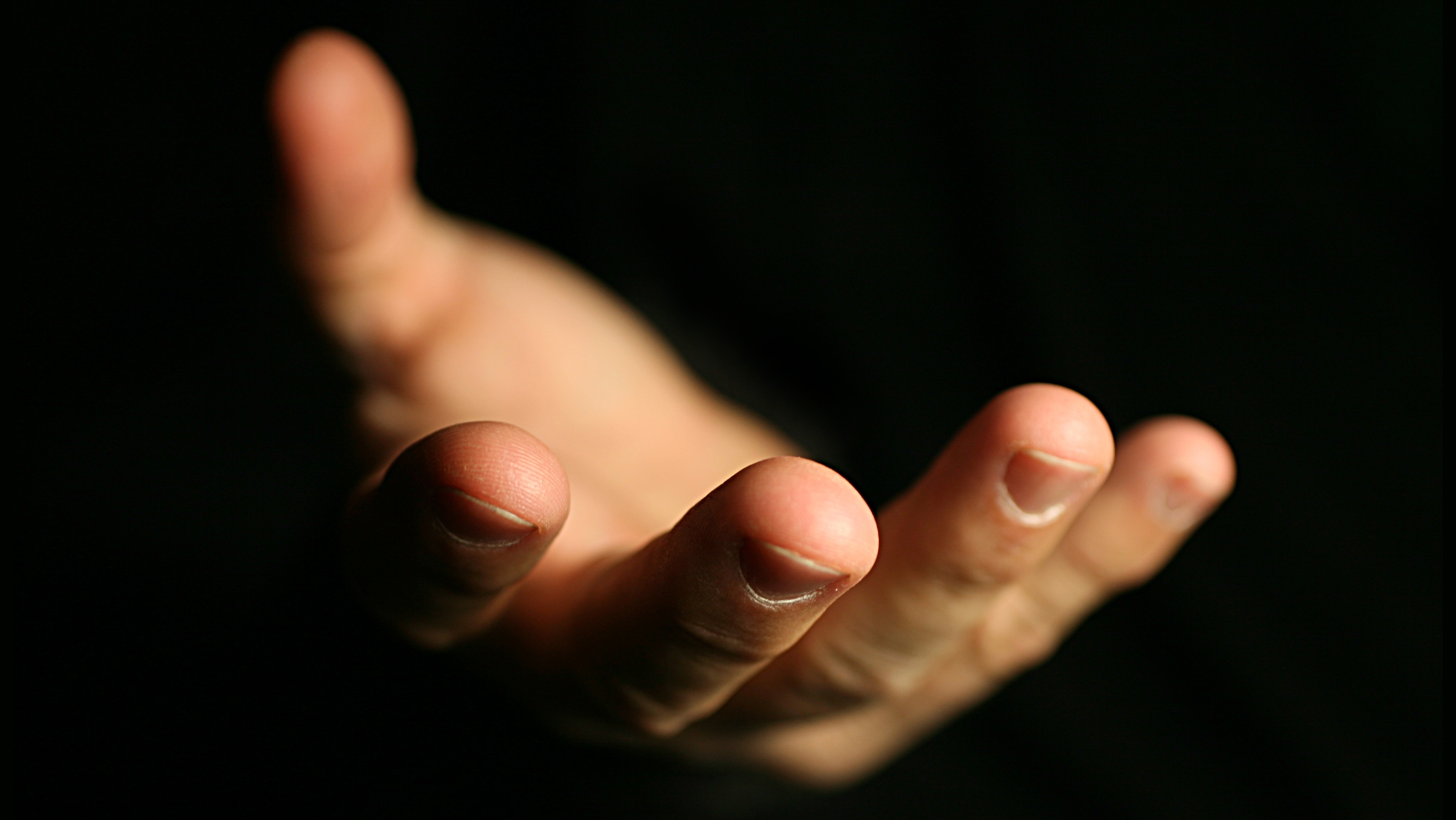 The verse is striking in its simplicity: "Jesus stretched out his hand and touched him" (Matthew 8:3).
We touch lots of things as we move through life without ever thinking much about it. But this touch was different. The man Jesus touched was a man who had most likely forgotten what it felt like to be touched by another human being.
He was an outcast. Dirty. Unclean. One of the untouchables. A man to be kept separate, hidden, quarantined, away from the rest of polite and impolite society. He was an unclean man.
But he'd heard that there was a Man who'd been healing the sick and talking a lot about God. He'd even called God His Father!
He was a Man who seemed to care about people, to really love them. He'd been feeding the hungry and even raising the dead! A miracle-working Man.
So, when Jesus came down from the mountain on this particular morning, the leprous man was among the crowd that followed Him.
I imagine he worked his way through the crowd with great difficulty – the people would have backed away as soon as they spied his condition. He was breaking every social code. He shouldn't have been near the crowd. But he believed that this Man might help him, heal him, change his life forever.
So, this leprous throw-away "came to him and knelt before him" and said: "Lord, if you will, you can make me clean." This amounted to a declaration of his faith. The man believed that Jesus could do this for him. But would He want to?
Jesus' answer came quickly, "I will, be clean."
But the words were accompanied by a shocking gesture: "Jesus stretched out his hand and touched him …"
Why the touch? It was socially inappropriate. Some might even argue it was irresponsible, that it made Jesus a law-breaker. But no, not at all.
Jesus could have healed the man with a word, but He chose to touch him.
Why?
Because He knew that the man needed something more than just a healing. He needed to feel that touch. He needed to know that he mattered, that he was still human.
To consider …
Is there anyone around you that might need more than just a word of encouragement? Perhaps something more? Some special time, some special touch from you?
While the Lord may not use us to 'heal' whatever is troubling those around us, just being available to listen, to share, to hold a hand can make all the difference. Is there someone in your periphery that needs a touch from you? The challenge here is to do the harder thing – to risk something to love like Jesus loved. The easy thing is often the distant thing – send a check, a card, write a note, or just do nothing. The closer we get to the person in need, the more it costs us. Jesus' touch was the ultimate risk. But it's the love that risks that has the greatest potential impact. Are you letting your love settle for the easy thing?
Recommended Posts
April 17, 2022
October 10, 2021
July 25, 2021