---
'What More Could I Have Done?'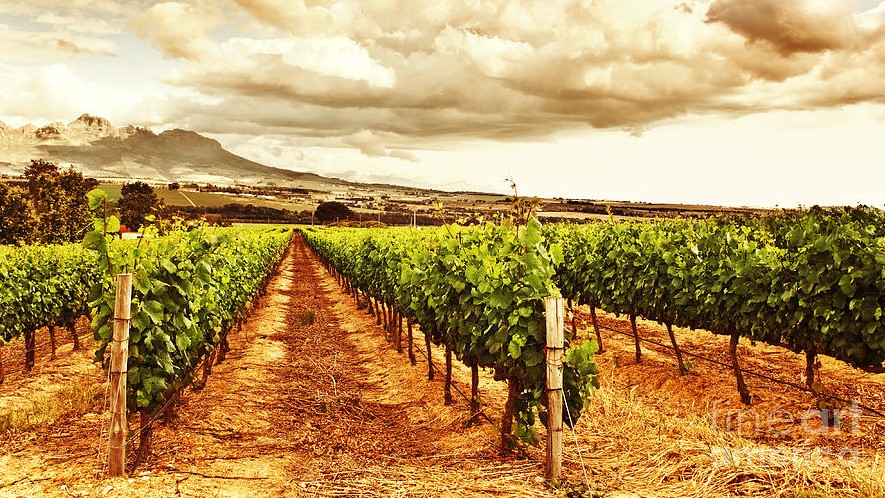 Parents want the very best for our children. We raise them, love them, nurture them, guide them, pray for them, and pray for them and then pray for them again! But many a broken-hearted parent has considered the path of a wayward son or daughter and wondered, 'What more could I have done?' It might surprise us though to find that the greatest of all parents, our heavenly Father, sometimes asks the very same question.
In Isaiah chapter 5, the prophet composed a beautiful song about God and the loving way He cares for Israel, a vineyard He'd planted. Isaiah's not alone in imagining Israel as a vineyard, but he alone weaves this theme into a beautiful, emotional song.
"Let me sing for my beloved," he begins, "my love song concerning His vineyard:
  "My beloved had a vineyard
on a very fertile hill."
He dug it and cleared it of stones,
and planted it with choice vines;
he built a watchtower in the midst of it …"
The Father is pictured here as a great Gardener, lovingly planting a vineyard. He carefully chose the ground in which to plant it. Only the best, nutrient-rich soil would do. This was, after all, no ordinary vineyard; it was the Lord's vineyard!
I Am a Vine Planted by the Lord
I think that what is true of Israel is true of me too – and all believers. The Lord planted them and He also planted me. He did so in a perfect place – in a particular soil, if you will. It pleased Him to plant me as a single vine among other vines amidst a beautiful vineyard. I was surrounded on every side by the other vines He'd planted. And we were growing, and we were His.
And He did this planting at the perfect time too – not the moment I was born, but the moment I was born again, born from above. The time and place of my salvation were perfect because they were in accordance with His sovereign purposes, calling me out of the darkness and into His magnificent light. The day of our planting, the day of our new birth, was the day that "He rescued us from the domain of darkness, and transferred us to the kingdom of His beloved Son" (Colossians 1:13, NASB).
From the belly of a big fish a very reluctant prophet once declared, "Salvation belongs to the LORD" (Jonah 2:9). And indeed, it is! God Himself – the Creator and Ruler of heaven and earth – chose the time and place of my planting.
And this was no easy work, mind you! There were lots of stones that needed to be cleared before this vine could grow. The field was a mess, but He "cleared it of stones" – all those obstacles that would have prevented me from flourishing.
He loved Israel and He loves me. So, He chose the ground and cleared it, and chose the time, and planted this unworthy vine. But He didn't merely plant me and leave me to myself. He watched over me, set a lookout for enemies, He "built a watchtower in the midst of" His vineyard.
And, O, how this vineyard needs protection! The world does all it can to disturb its tranquility and to obfuscate its vision of the Gardner. All the way back in the 4th century AD, Ambrose, the Bishop of Milan and Augustine's teacher wrote:
"[God fenced the church] in with … the angels standing guard, for "the angel of the LORD encamps around those who fear him, and delivers them" (Psalm 34:7). He placed in the church a tower, so to speak, of apostles, prophets and teachers, ready to defend the peace of the church. He dug around it, when he had freed it from the burden of earthly anxieties. For nothing burdens the mind more than exaggerated solicitude for the world and desire either for wealth or for power" (Six Days of Creation, 3.12.50; Fathers of the Church: A New Translation).
O, what a God Israel has! What a God I have!
A Wine Vat
But God did something else when He planted Israel, and planted me …
 "… and dug out a wine vat in it;
and he looked for it to yield grapes …"
Ah! It wasn't without a reason that God planted Israel, planted me! He had a grand purpose in creating this vineyard. He expected it to produce something beautiful, the choicest wine. Remember, Jesus was the one who turned water into really "good" wine, miraculous wine, wine served at an unexpected time (John 2:10). And so, He prepared and planted, and cleared and protected, and then looked. He looked for grapes, good grapes, tasty grapes. From Israel, and from me.
".. but it yielded wild grapes."
God was disappointed in the kind of grapes that grew in Israel in Isaiah's time, and I know He's often been disappointed with the grapes that have grown on my vine as well. He placed a winepress in the vineyard where I was planted because He anticipated a fine harvest. But, more often than I'd like to admit, I've allowed the world and her false promises to enter the enclosed and protected place where God planted me. Sin, distractions, the lust of the eyes, the pride of life – any of these sour will the grapes and spoil the wine.
Court is in Session!
So, the Lord subpoenaed the entire nation of Israel and called them to serve as His jury!
"And now, O inhabitants of Jerusalem
and men of Judah,
judge between Me and My vineyard.
What more was there to do for My vineyard,
that I have not done in it?
When I looked for it to yield grapes,
why did it yield wild grapes?"
Something had corrupted the vineyard; something had spoiled the grapes. It should have produced the wine of purity and righteousness and mercy and love and selflessness, but it did not.
God looked for these things in Israel, and He looks for them in me too. Why?
"Because the vineyard of the Lord of hosts …
are His pleasant planting;
and He looked for justice,
but behold, oppression;
for righteousness,
but behold, a cry of distress!"
Something had surely gone wrong! Something had corrupted the Lord's vineyard!
Jeremiah 2:21 records the same complaint:
"I planted you a choice vine,
wholly of pure seed.
How then have you turned degenerate
and become a wild vine?"
One thing is certain: it isn't the Lord's fault. There is nothing that He could have done for His vineyard that He's failed to do.
Neither is it the fault of the seed. Our spiritual life has sprouted from a pure and imperishable seed that should have produced every good thing (1 Peter 1:23).
No, it isn't the fault of the Gardener nor the seed if my vine produces poor grapes. It is, well, something else.
To consider …
This is a good time for reflection.
Consider the particular time and place of your planting.
Think of the particular vineyard in which the Lord chose to plant you.
Think of the particular time in which you're growing.
How is the time and place of your planting significant to the Lord's purpose for your life?
Are you doing your part in producing fine wine in that vineyard?
Which stones had to be cleared in order for you to flourish?
How has the Lord protected you as you've grown – looking out, as He does, from the watchtower He's built in the midst of the vineyard?
Which kinds of grapes does He expect your vine to bear?
Considering your particular gifts and abilities – your time and place in the history of the Church which kinds of spiritual production do you think the Lord expects to find in you?
What has He found?
What do you think is so?
Are there any corrupting influences that you've allowed into the Lord's vineyard?
If so, identify them. Ask the Lord to drive them out and to give you victory over them.
Finally, don't forget to give praise to the One who planted you!
Ephrem the Syrian, a 4th century AD writer of devotional hymns put it succinctly: "Let the vine give thanks to our Lord, the true vineyard!" (Hymns of the Nativity, 18.21–22)