---
The Three Elements of Faith
They committed themselves to the Apostle's teaching.  When I think of this I think of Romans when Paul wrote, "Faith comes by hearing, hearing by the word of God".  We as believers are to, "Live by faith" as it says in Hebrews.   However, the concept of faith can be misleading.  Most people, when you talk about faith, think it means a wishful thought, a hope of some kind.  For example, some would say, "I have faith that tomorrow is going to be a good day".  They don't know, they are just hoping for the best. Sometimes we use faith to express our opinions.  When we're not really certain something is true but we want it to be.  Example, "I have faith that I will go to heaven when I die."  We're not sure but we hope it's true.  This is what the world accuses Christians of – blind faith.  Those accusers feel we, as Christians, are just hoping that what we believe is true.  They say we believe in a big myth.  These kinds of faith have little impact in our daily lives.  We say these things and go about our business.
However, true faith or biblical faith consists of an object and a conviction.  As believers we are committed to WHOM we believe.  So the trustworthiness of the OBJECT of our faith is of paramount importance.  John Murray points out that there are three elements in faith. 
The first element is knowledge.  Now, there are those who think that knowledge and faith are opposites.  They would say if you "know" something you don't need faith.  And if you don't know something you just believe it to be true by "faith".  This is not true for the Christian.  Having someone, Jesus, as the object of our faith, we need to know He is trustworthy.  This will make more sense a little later.  Knowledge is only the first element of faith. 
The second thing he brings out is, true faith needs personal conviction.  He says, "Faith recognizes the personal relevance of knowledge.  It is being convinced in our own hearts of the significance of that truth for our lives."  It's like knowing that certain drugs could kill you.  Just knowing that doesn't do anything for you unless you believe it to be true for you personally.  But this still doesn't constitute true faith.  Not only does my mind and heart have to be convinced but, third point:
We must be willing to act on that knowledge and conviction.  True faith is revealed by our actions.  We will only act on things we really believe are true.  We've all heard this illustration:  If I tell you your car will blow up if you turn the key.  You will either believe me and not turn the key or not believe me and turn the key.  Your decision will be based on how trustworthy you believe I am.
Now let's get back to what we said earlier.  They devoted themselves to the apostle's teaching.  Jesus asks the church to do some outlandish things like, love our enemies.  Bless those who curse you.  Lose your life so you will save it.  Become a servant if you want to be great in God's kingdom and on and on.  If we are to live like that we want to know the one who commands these things is trustworthy.  And we discover that by sitting under the apostle's teaching.  They were telling the crowds the wondrous things the Lord has done.  Many have seen some of these things and were just being reminded.  That's what Peter said in 2 Peter 1:12, "Therefore, I shall always be ready to remind you of these things, even though you already know them, and have been established in the truth which is present with you."  So whether you've been a Christian for a long time or are new to the faith, we need to be under the apostle's teaching.
To Consider …
Is my walk hindered because of my lack of knowledge?
Do I know the truth but am not yet convinced that it applies to me?
Am I fooling myself by saying all the right things?  You're even telling other people about the Lord and how wonderful He is but you're not doing the things He has commanded.  ("If you love me you will keep my commandments," Jesus said.)
Remember this.  The object of our faith is irrelevant to us unless we act upon it.  And we won't act upon it unless we know the one commanding us is trustworthy.
What areas of your life you are not trusting Jesus for?
Those will be the areas in which He is irrelevant to us.
Recommended Posts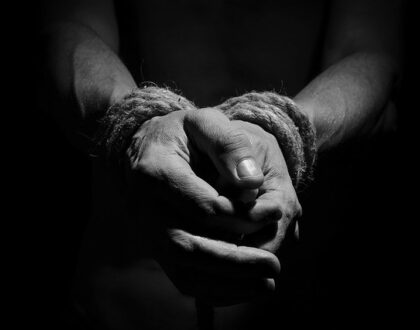 July 09, 2023