---
Reflection Questions – The Quest for the Divine Presence 10: From Tabernacles to Temples (Series End)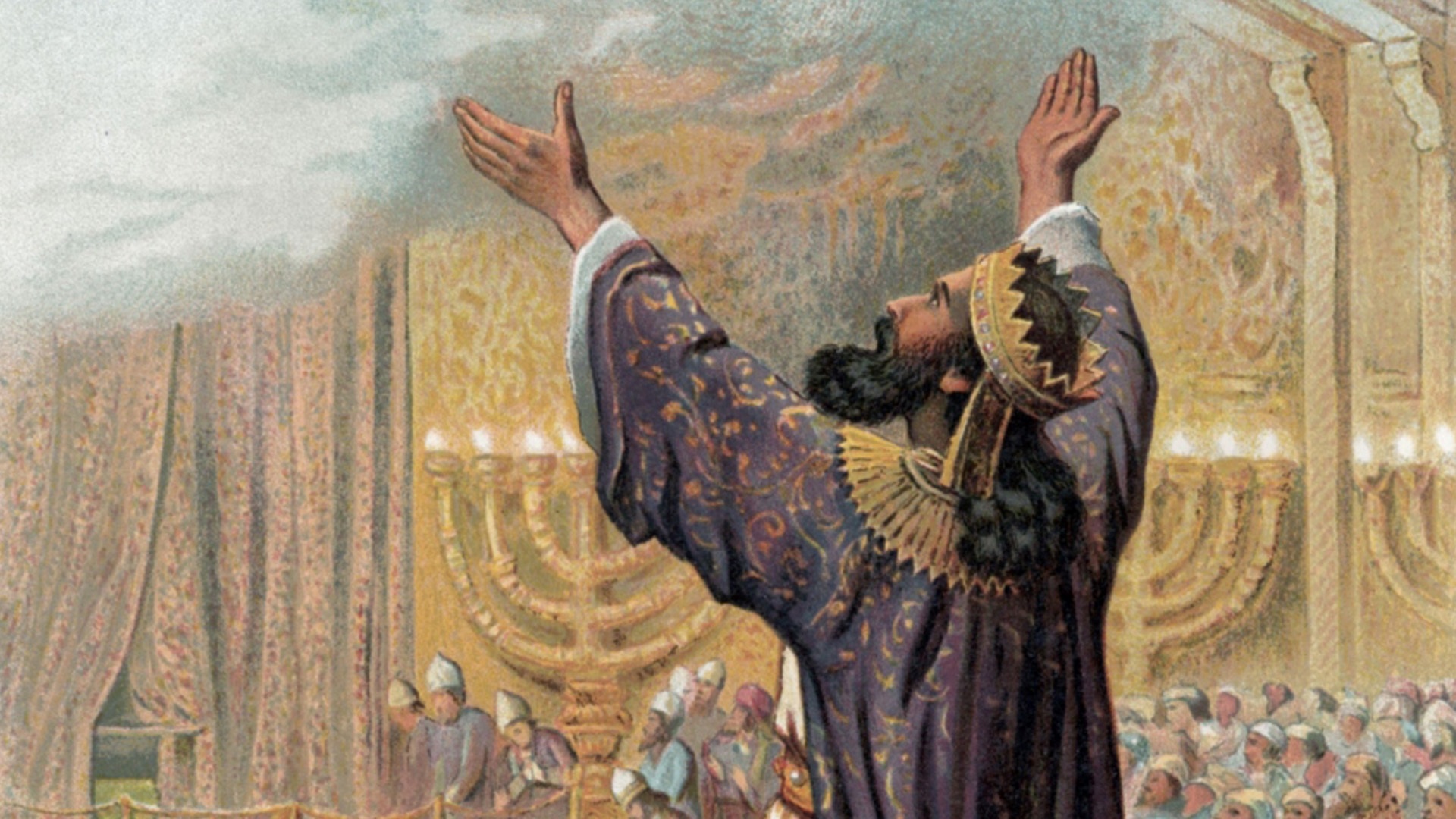 Revelation 1:5-6 calls Jesus, "the faithful witness, the firstborn of the dead, and the ruler of kings on earth … who loves us and has freed us from our sins by His blood and made us a kingdom, priests to His God and Father …"
1 Peter 2:9: "But you are a chosen race, a royal priesthood, a holy nation, a people for His own possession, that you may proclaim the excellencies of Him who called you out of darkness into His marvelous light."
1 Peter 2:5: "You yourselves like living stones are being built up as a spiritual house, to be a holy priesthood, to offer spiritual sacrifices acceptable to God through Jesus."
What does it mean that God has made you a priest? Throughout the OT, God had strict requirements for the priesthood and meticulous regulations with respect to the duties of priests. What does God expect of priests today?
1 Peter 2:5 says that believers today are "living stones" who are "being built up as a spiritual house." What do you think this means? Peter goes on to say God is building us up to be "a holy [set apart] priesthood" so that we might "offer spiritual sacrifices acceptable to God through Jesus." Why do you think these 'sacrifices' are called "spiritual"? Consider 1 Cor. 3:1-3, Gal. 5:16-25, Romans 8:5, Eph. 5:9.
As a New Testament believer-priest, I'm instructed to "present" my physical body before the Lord as "a living and holy sacrifice" (Romans 12:1). What does this mean? Furthermore, Paul says, to do so is my "spiritual service of worship" (there's that word 'spiritual' again). This is priest language: "present" (or "offer," NIV), "sacrifice," "spiritual service." Compare Romans 12:1 with 1 Peter 2:5. Notice the words common to both verses: "present/offer," "living," "spiritual," "acceptable to God." Now, in the context of this 'presenting' or 'offering' your body as a sacrifice, consider Romans 6:13, 16. What is Paul trying to teach us about our lives as Jesus-followers here? How does this speak to our obligation to God as believer-priests?
Another sacrifice God requires of New Testament priests is the "sacrifice of praise to God," which we are to "continually offer up" (Hebrews 13:15). The "sacrifice of praise" is defined in this verse as "the fruit of lips that give thanks to His name." So, why is this called a "sacrifice"? What, practically, is this verse asking of us? How have you been functioning in this aspect of your priesthood lately?
Hebrews 13:16 tells us that "doing good" (the sacrifice of time) and "sharing" our material possessions are "sacrifices" with which "God is pleased." Why are these called "sacrifices"? Why are they so pleasing to God? What does the Lord expect to come from such priestly offerings?
While not specifically called 'sacrifices,' prayer and confession are duties of every believer-priest. 1 Thess. 5:16-18 connects rejoicing, thanks-giving and continual prayer as "God's will for you in Christ Jesus." 1 John 1:9 promises forgiveness and cleansing each time we "confess our sins." As we've seen, every OT priest had to visit the Laver [constructed of mirrors!], look at himself, and wash, prior to ministering before the Lord. Why are prayer and confession important for us as God's 'NOW-priests'?
Finally, the sacrifice of witnessing – and there's no doubt that this is one of the sacrifices of the NT believer-priest! Read 1 Peter 2:9 carefully. What is the reason Peter gives for God making us a "royal priesthood"? Look at the words: what does it mean to "proclaim the excellencies of Him who called you out of darkness into His marvelous light"?
How are these 'sacrifices' actually privileges? How are you doing as a priest? Which areas of your priesthood are pleasing to the Father? Which are lacking? What's your plan to set things right?