---
Prayer – Life's Anchor
I have to say, I, like many of you, struggled with prayer.  First, you wonder, why should I pray, God knows everything.  Second, you might say, He never seems to answer my prayers so what's the sense.  Third, I can never stay focused.  I am always distracted.  Fourth, I feel weird when I pray.  We can go on and on with reasons or excuses not to pray.  It seems strange that God made prayer the most important aspect of the Christian life and yet, it is the hardest thing for most of us to do.   As we learned on Sunday, prayer is what closes the gap between the Lord and us.  And one of the goals of the Christian life is to close the gap.
After 44 years of walking with the Lord I have to confess there are still times I struggle with prayer.  But I also can say I've learned enough to know I can't live without it.  Every single person I respect in the Christian faith prioritizes prayer more than all else that they do.  I heard a 2010 interview this week with Billy Graham and he said if he had to do it all over again he would have done less traveling and spend more time in prayer and meditation.   It was a "slap in the back of the head" reminder to me.  Again, I say without exaggeration, the men and women I most highly respect all say the same thing.
I've read many books on prayer and they have helped me make sense of prayer.  I have written down quotes from some of them and hung them on my wall behind my desk to help me not forget why I should pray.  For example, Edward McKendree writes, "The central significance of prayer is not in the things that happen as results, but in the deepening intimacy and unhurried communion with God at His central throne of control in order to discover a sense of God's need in order to call on God's help to meet that need.  (Emphasis mine)
Oswald Chambers writes, "There is only one relationship that matters, and that is your personal relationship to a personal Redeemer and Lord.  Let everything else go, but maintain that at all cost and God will fulfill his purpose through your life."   (What a thought that God will fulfill His purpose through us.)
 Last week I read a devotional from a man I followed for many years.  Someone I highly respect.  He has been one of the biggest influences in my Christian walk.  He is Charles Stanley.  He, like Billy Graham, is an example of a life well lived.  He wrote a book called, How To Listen To God.  I recommend that book to everyone I know.  If we practice the principles set forth in that book our lives will be revolutionized.  (Ok, I'm done with the book promotion.)  I read a devotional of his last week and I think it compliments Sunday's message perfectly.  He says, " Your responsibility is to cling to the Father with all your heart, mind, soul, and strength regardless of what happens.  Ultimately, He will provide what is absolutely best for you as you seek Him.  But it is immensely important that you remain rightly related to Him, so that even when you do not understand why He is allowing certain challenges to touch your life, you are still connected to His love, wisdom, and strength.  Having His unlimited power to support you will be a constant comfort to you.  (Pay attention to this part.)  When you have a steady, intimate relationship with God, you always have hope. 
 Pastor G was right, the Christian should never be without hope, but many are.  I think it's because we don't have that "steady, intimate relationship with God", in other words, a good prayer life.
To consider:
What relationship matters more to you than the one you have with the Lord?
Is my time with Him hurried or unhurried?
Have you gotten His burden for your life?
Do you have what it takes to meet that burden?
Do you ever experience hopelessness? How will you correct it?
Recommended Posts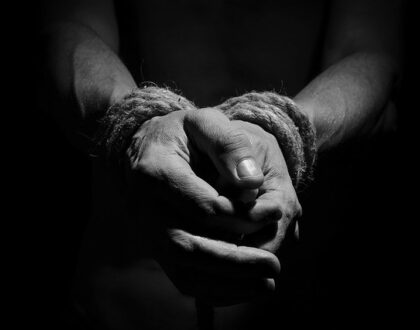 July 09, 2023