---
James 1:5-8
If any of you lacks wisdom, let him ask God, who gives generously to all without reproach, and it will be given him. 6 But let him ask in faith, with no doubting, for the one who doubts is like a wave of the sea that is driven and tossed by the wind. 7 For that person must not suppose that he will receive anything from the Lord; 8 he is a double-minded man, unstable in all his ways.
The wisdom James refers to in verse 5 above is Godly wisdom. Read about it in James 3:13-18. Where do you lack this quality of wisdom in your life?
Consider what each of these descriptions; earthly, unspiritual and even demonically inspired wisdom relate or refer to. Can you share examples in your own life when you relied on one or more of these qualities of wisdom? How did it turn out?
Have you ever sought God's wisdom and were absolutely convinced he gave you an answer only to discover it appeared to make matters worse? Explain how that effected your faith.
The passage above lists some of the most dangerous things for a believer to possess at this point in time. What are they and what consequences are promised for those living that way?
Read Luke 10:40-42 In the contrast between Martha's distractions and Mary's devotion, the Lord emphasized what was truly needed. Why? What events was Jesus preparing his followers for? What distractions are keeping you from time of personal devotion and finding the wisdom you'll need to prepare you for events that are about to take place in your life and in our age?
James is the only N.T. writer to use the term "Double Minded" (1:8; 4:8). What does the term convey about a person, and can you identify other places in Scripture where the principle is implied?
Read the accounts of Elijah at Mt. Carmel in 1 Kings 18:17-21 and what he experienced soon after in 1 Kings 19:1-10. Is there a difference between wavering in worship and wavering in faith?
Recall times when Jesus and Paul challenged believers for having weak faith? Where have those challenges hit home to you? Where are you asking the Lord for help?
Recommended Posts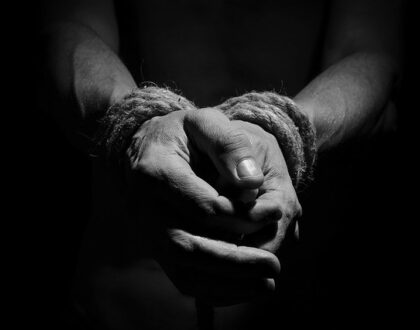 July 09, 2023