---
Doing Injury to the Gospel
"For God so loved the world, that he gave his only Son, that whoever believes in him should not perish but have eternal life." John 3:16. These glorious words promise an exuberant, forever-life to all who put their faith in God's Son, Jesus.
These are precious words – each one is vital and full of meaning. And they need to be protected too because they have received more than their share of injury. So, let's consider together three ways that John 3:16 can be twisted to mean something that it does not.
#1. Injuring the Gospel by Limiting Its Scope
The world, despite what some might tell you, is not merely a reference to the saved or to the elect; it's a reference to every single man, woman and child born of Adam. That is why 1 Timothy 4:10 calls "the living God" upon whom we set our hope, "the Savior of all people, especially of those who believe."
Jesus died for the sins of the world. He is the "Lamb of God, who takes away the sin of the world" (John 1:29). And that's not all! John wrote his Gospel so "that all might believe" (John 1:7). The Samaritans declared, "Really, this man is the Savior of the world" (John 4:42). In fact, Jesus Himself promised, "When I am lifted up, [I] will draw all persons to myself" (John 12:32).
But this aspect of Christ's work is under great attack today. You might be surprised that many of your favorite Bible teachers do not believe that Jesus died for the whole "world," but only for the elect. This is called the doctrine of the limited atonement because it does just that – it limits the scope of Christ's atonement.
This is how Dr. Joseph R. Nally, a chief proponent of the limited atonement view, describes it:
"Christ's redeeming work was intended to save the elect only and actually secured salvation for them. His death was a substitutionary endurance of the penalty of sin in the place of certain specified sinners" (Calvinism and 1 Timothy 4:10, Third Millennium Ministries).
However, we do not find this kind of language in Scripture. It is a rationale that developed from trying to 'reason it all out.' And this is a problem because there is not a single verse in the Bible that says Jesus died ONLY for the elect. What we do find is verse after verse declaring that Jesus died for the sins of the "world."
As a result of this, those who argue that Jesus only died for the elect have a real problem. They are forced to engage in some serious theological gymnastics to explain away verses that appear to be crystal clear.
Case in point, 1 Timothy 4:10. This verse clearly teaches that "the living God" upon whom we set our hope, is "the Savior of all people, especially of those who believe." But how can we explain this if Jesus didn't die for the whole world, for both believers and unbelievers? In what way is God the "Savior" of those who go to an eternal, Christ-less hell if He never provided for their salvation in the first place?
Advocates of the limited atonement view go to great lengths to explain why verses like this cannot mean what they simply say. They argue that the word "Savior" doesn't really mean 'Savior'; it only means 'helper' – even though it's the same word Mary used when she exclaimed, "My spirit rejoices in God my Savior." The word refers to One who rescues, or saves, or delivers. How then does God do any of these things for the one who goes to hell if He never provided for their sins? How is He their Savior, Deliverer or Rescuer?
They'll also argue that the Greek word translated "especially" (μάλιστα) can also mean "namely." So, "the living God" is "the Savior of all people, NAMELY, those who believe." But if Paul wanted to say that, he would have just said, 'He's the Savior of all who believe,' right? I mean, the Bible wasn't written to deliberately confuse its readers, right? Furthermore, while the word can mean 'namely,' you have to go outside the Bible to find it being used this way! In the Bible, the word is used as a superlative – it means "to an unusual degree, most of all, above all, especially, particularly." The word is simply never used to mean 'namely' in the Bible (see Arndt, W., Danker, F. W., Bauer, W., & Gingrich, F. W., A Greek-English Lexicon of the New Testament and other Early Christian Literature, Chicago: University of Chicago Press, 2000, 3rd ed.).
Now, I'm pointing this out because it's important. Even though Jesus died for the sins of the whole world, the whole world will not be saved. Why? Because Jesus said, "the Son of Man [must] be lifted up, that whoever believes in Him may have eternal life" (John 3:15). The sad truth is not all will believe that Jesus is who He is and has done what He has done.
Here's the bottom line: This verse is simply too wonderful, too powerful, too perfect a picture of the scope of God's grace to ever be limited by a human rationale.
As Josef Blank put it, "We have here not a limited love, which applies only to a small group of the elect and especially devout people …"
And F. D. Bruner writes:
The world-wideness of God's love … should never be delimited by any theological theory … No! "God was in Christ reconciling the kosmos [κόσμος] to himself," Paul rightly exulted [in] 2 Corinthians 5:19 … [and] "Christ is the covering for our sins, and not for our [Christian] sins only," John reminds fellow believers in his Epistle, "but also for the sins of the whole world" … [in] 1 John 2:2.
God in his heights reached down into the kosmos – in its depths and widths and lengths – and for every single individual inside those depths, widths, and lengths, He "gave," once and for all … He gave so deeply and so personally that He sent to us "his One and Only Son.
We humans cannot fathom the extent of this absolutely unique divine giving. But we do believe it happened, in history, and that it is the world's most profound event and reality ever. When one stops to think of it as a real event, one can only bow one's head in wonder" (Bruner, The Gospel of John: A Commentary, Grand Rapids, MI: Eerdmans Publishing, 2012, brackets mine).
#2. Injuring the Gospel by Complicating It
The history of the Church catalogues the many who have added to the Gospel, and thereby making it no Gospel at all. Christianity is the acknowledgement that Jesus Christ has accomplished the work of salvation alone, by Himself. It is acknowledging that sinners are indebted to God and that God has satisfied that debt by sending His own Son into the "world" to die in their place.
Erik Raymond of The Gospel Coalition nails it when he says:
"God is pleased with this Gospel, for it is His Gospel that exalts His Son. Therefore, we have warnings in Scripture about 'messing' with what God has approved and remains an unending source of delight to Him. In the first chapter of Galatians the apostle Paul exhorts his readers to exercise commitment, resolve, and discernment when dealing with the gospel … The issue in the Galatian church was not reinventing Jesus or worshiping a different deity, it was adding to the gospel. Therefore, Paul defends the gospel of justification by faith alone (plus or minus nothing!).
When, regardless of motives, folks add to or subtract from the gospel they undermine the agenda of God in getting pure glory for Jesus. To array the cross with religious works is to smudge its glory, insulting and devaluing the perfect work of the perfect Savior.
The gospel is the primary means by which Jesus is exalted. When we understand that no one may improve upon its perfection, we agree that in terms of the gospel, addition equals subtraction. So therefore, in effort to keep in step with God in ascribing glory to Jesus, let us know the gospel, love the gospel, and hold fast, with white knuckles, to the gospel, for it is in the gospel that God exalts the Savior" (Raymond, With the Gospel, Addition = Subtraction, November 2006, The Gospel Coalition).
We complicate the Gospel whenever we turn it into a religion. Religion is man's attempt to reach God by his own efforts; Christianity is understanding that God has reached down to humankind through His Son Jesus. Any and every form of human effort we add to the Gospel contaminates its purity.
Paul wrote the Galatians:
"I am astonished that you are so quickly deserting Him who called you in the grace of Christ and are turning to a different Gospel – not that there is another one, but there are some who trouble you and want to distort the Gospel of Christ" (Galatians 1:6-7).
To "distort" the gospel of Christ is to fundamentally change it from one thing into something else altogether. The same word is used in Acts 2:20 in the prophecy that "the sun shall be turned to darkness and the moon to blood." To add any human work to the Gospel is to make it something that it's not. It's to make it into a non-Gospel!
We contaminate the purity of the Gospel when we add our traditions to it, or when we add rules or regulations to it, or when we add self-denial or asceticism – the rough treatment of the body – to it; or when we add baptism, or some other rite to it.
We do injury to the Gospel anytime we complicate the simplicity of the great salvific equation of Faith Alone in Christ Alone = Eternal Salvation.
#3. Injuring the Gospel by Making It Less Grave
 Finally, we do injury to the Gospel any time we make it less grave, to use Bruner's phrase.
There are many words we can choose to emphasize in John 3:16. We might zero in on the word "God," or "Loved," or "World," or "Son," or "Believes," or "Eternal Life." Each of these words are worthy of our careful study and meditation. But there's another word that must be carefully considered if we're to feel the full force of Jesus words here: "perish."
"… that whoever believes in him should not perish …"
But, the truth is, many will perish. In fact, most will.
Let's be clear, Jesus has mercifully offered salvation to the whole world – propelled into it as He was by God's inestimable love. But Jesus was clear about the consequences of denying God's good gift:
"I tell you," He said, "unless you repent, you will all likewise perish" (Luke 13:3).
John 8:24: "I told you that you would die in your sins, for unless you believe that I am He you will die in your sins!"
"Enter by the narrow gate," He said. "For the gate is wide and the way is easy that leads to destruction, and those who enter by it are many.  For the gate is narrow and the way is hard that leads to life, and those who find it are few" (Matthew 7:13-14).
Matthew 10:28: "Do not fear those who kill the body but cannot kill the soul. Rather fear him who can destroy both soul and body in Gehenna."
 Luke 8:17-18: "For nothing is hidden that will not be made manifest, nor is anything secret that will not be known and come to light. Take care then how you hear, for to the one who has, more will be given, and from the one who has not, even what he thinks that he has will be taken away."
Wrapping Up
 Friends, in Revelation 22, the revelator angel told John the Apostle some astonishing things. They make up the Bible's final message:
"Behold, I am coming soon, bringing my recompense with me, to repay each one for what he has done. 13 I am the Alpha and the Omega, the first and the last, the beginning and the end. 14 Blessed are those who wash their robes, so that they may have the right to the tree of life and that they may enter the city by the gates. 15 Outside are the dogs and sorcerers and the sexually immoral and murderers and idolaters, and everyone who loves and practices falsehood. 16 I, Jesus, have sent my angel to testify to you about these things for the churches. I am the root and the descendant of David, the bright morning star." 17 The Spirit and the Bride say, "Come." And let the one who hears say, "Come." And let the one who is thirsty come; let the one who desires take the water of life without price. 18 I warn everyone who hears the words of the prophecy of this book: if anyone adds to them, God will add to him the plagues described in this book, 19 and if anyone takes away from the words of the book of this prophecy, God will take away his share in the tree of life and in the holy city, which are described in this book. 20 He who testifies to these things says, "Surely I am coming soon." Amen. Come, Lord Jesus! 21 The grace of the Lord Jesus be with all. Amen" (Revelation 22:12-21).
We must fight to preserve the truth of John 3:16 at all costs – its full truth, its balanced truth. It is the very heart of the Gospel. It describes the love that gave birth to our salvation. It describes the gift of God's Son, the very object of our faith. It describes the glorious exuberant, forever-life that those who put their trust in Him find. And it describes the awful future that awaits those who do not.
So, behold "the kindness and the severity of God"! (Hebrews 11:22)
 To consider
What's your understanding of Jesus being given for "the world"?
Who is meant by 'the world'?
What are some of the problems that emerge from the idea that Jesus only died for those who will believe?
How can the limited atonement view be reconciled to 1 Timothy 4:10, for instance, without seriously altering its plain meaning?
How is God the "Savior" of those who perish forever in Hell?
Have you ever found yourself adding to or complicating the simple Gospel – either for yourself or for others?
In what ways have you done this?
What kind of fruit did it bear?
Read Romans 11:6. Does it give you pause about complicating the Gospel? In other words, if salvation must be by grace, what happens when we add works to it?
Do you have a tendency to make the Gospel less grave?
In what ways?
Why do you think you do this?
What danger is inherent in this?
Does the 'graveness' of the Gospel lead you to a sense of urgency to share Jesus with your friends and family that don't yet know Him?
How might you act upon this urgency?
Recommended Posts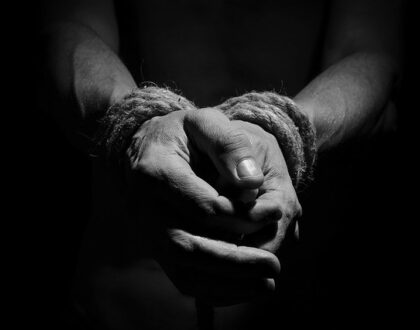 July 09, 2023