---
Blessed, Broken, Given
I love a campfire. Perhaps it's the crackling and popping sounds or the smell of burning cedar. Maybe it's the way the immediate area is filled with an amber glow casting shadows into the surrounding darkness. The feel of the warmth that breaks the chill after sunset. All of it is a gift to me. Yet, if my senses are to thoroughly enjoy all of this, the wood must be wholly consumed.
It is the same with bread. The amazing aroma that fills the house while it is baking. The steam that rises as the fresh crust is broken. The taste and texture. The joyful look on my wife's face as she breaks off a piece and gives it to me to appease my appetite. It strikes me that in either case, all my senses are fully engaged while something is burning or being broken. "Truly, truly, I say to you, unless a grain of wheat falls into the earth and dies, it remains alone; but if it dies, it bears much fruit" (John 12:24).
Jesus told the crowd of sign seekers in John chapter 6, "Most assuredly, I say to you, Moses did not give you the bread from heaven, but My Father gives you the true bread from heaven. For the bread of God is He who comes down from heaven and gives life to the world." This "life" Jesus speaks of, is abundant life. That same life which fills our soul to overflowing so we too may be poured out.
In her book, "The Broken Way" Ann Voskamp writes, "The art of giving is believing there is enough love in you, that you are loved enough by Him, to be made enough love to give. For God so loved that He gave…"
Jesus knew He was wholly loved by the Father and was willing to do all that the Father asked of Him, "For I have come down from heaven, not to do my own will, but the will of Him who sent Me" (verse 38). In order to accomplish that, Jesus must wholly give Himself. He must be willing to be broken so we can be filled.
Voskamp continues, "Is there any word more powerful than giving? Thanksgiving. Forgiving. Care-giving. Life-giving. Everything that matters in living comes down to giving…The love of God always gives, always breaks itself and gives…"
Prior to sharing the Last Supper and instituting the New Covenant, Jesus washed the feet of His disciples. Afterward, He would say to them, "If I then, your Lord and Teacher, have washed your feet, you also ought to wash one another's feet. For I have given you an example, that you should do as I have done." (John 13:14,15).
This was only one example and a very simple one at that! An example to serve with no regard to how lowly the task. A task so much easier than the next examples: how to take up your cross, how to willingly be broken and how to be wholly given.
We are to do this for one another just as He has done. It is a most beautiful act of worship when the Body of Christ gives itself to serve one another. It fills my senses, fills me with love and inspires me to give another piece of myself because there is more love to give.
(Voskamp, Ann, The Broken Way, p.67)
To Consider …
What fills you to the point of spilling over? Did it come from God?
Have you given yourself to the simplest tasks that the Body may be blessed? Inspired?
Are you willing to be broken and given?
Recommended Posts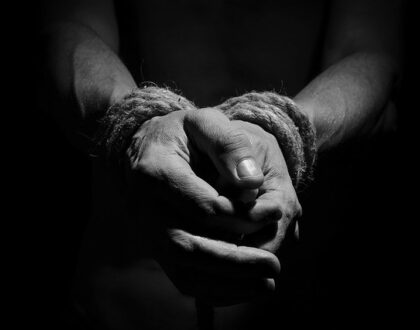 July 09, 2023