---
The Divine Sigh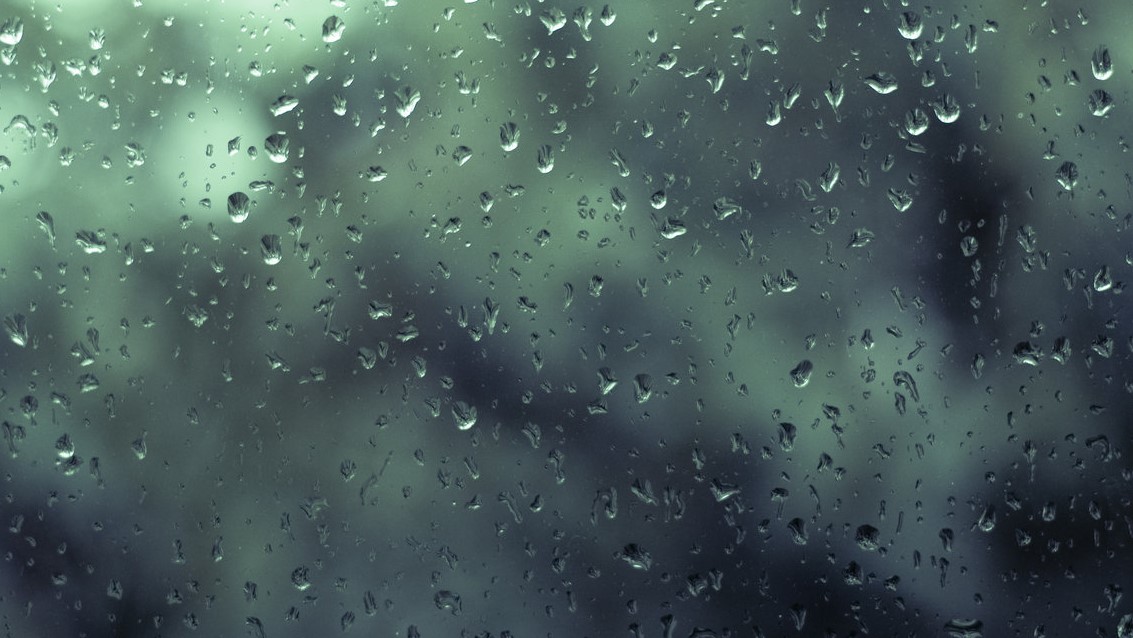 Have you ever heard the sound of God sighing within you? He lives in you, if you've come to Jesus by faith in who He is and what He's done. Paul calls it a mystery – and it has to be the greatest mystery in human history: that believers have become the very dwelling place of God.
The Holy Spirit lives in us: "Do you not know that you are God's temple and that God's Spirit dwells in you? If anyone destroys God's temple, God will destroy him. For God's temple is holy, and you are that temple" (1 Corinthians 3:16-17).
There is "one God and Father of all, who is over all and through all and in all" (Ephesians 4:6).
And what does Paul call "the riches of the glory of this mystery"? "Christ in you, the hope of glory" (Colossians 1:27).
God created this unimaginable intimacy with us through the cross. It's this new union that Jesus was praying about on the night He was betrayed:
"I have given them the words that you gave me, and they have received them and have come to know in truth that I came from you; and they have believed that you sent me … I have given them your word, and the world has hated them because they are not of the world, just as I am not of the world. I do not ask that you take them out of the world, but that you keep them from the evil one … I do not ask for these only, but also for those who will believe in me through their word, that they may all be one, just as you, Father, are in me, and I in you, that they also may be in us, so that the world may believe that you have sent me … I in them and you in me, that they may become perfectly one …" (John 17:8, 14-15, 20-21, 23).
loved me."
What a glorious description of our relationship with the eternal God! But it's also soberingly true that it's those who are closest to us who can hurt us the most.
Intimacy always makes us vulnerable.
And so, we're confronted with the image of the divine sigh – the idea of God grieving within us (Ephesians 4:30).
Grieving the Holy Spirit
It's a powerful word that Paul uses when he writes, "do not grieve the Holy Spirit of God, by whom you were sealed for the day of redemption." The word translated "grieve" here (λυπέω) literally means "to cause severe mental or emotional distress, to vex, to irritate, to offend, or to insult." In the passive sense it means to "experience sadness or distress" or to "become sad or sorrowful" (Arndt, Danker, Bauer & Gingrich, A Greek-English Lexicon of the New Testament and other Early Christian Literature, 3rd ed., Chicago: University of Chicago Press, 2000, p. 604).
"Grieve" is a powerful and evocative word. The thought of doing that to the One who has lavished such love, mercy and forgiveness upon us should deeply trouble any and all Christians. Yet we can do this, and do so, far too often.
How is the Holy Spirit grieved? What causes Him such sadness and distress? Well, for that, let's look at the whole context.
"Therefore, having put away falsehood, let each one of you speak the truth with his neighbor, for we are members one of another. Be angry and do not sin; do not let the sun go down on your anger, and give no opportunity to the devil. Let the thief no longer steal, but rather let him labor, doing honest work with his own hands, so that he may have something to share with anyone in need. Let no corrupting talk come out of your mouths, but only such as is good for building up, as fits the occasion, that it may give grace to those who hear. And do not grieve the Holy Spirit of God, by whom you were sealed for the day of redemption. Let all bitterness and wrath and anger and clamor and slander be put away from you, along with all malice. Be kind to one another, tenderhearted, forgiving one another, as God in Christ forgave you" (Ephesians 4:25-32).
So, there it is. Paul describes us as those who have "put away falsehood" and should, therefore, "speak the truth" to our neighbors. He warns against ungodly anger, seeing it as an opportunity for the enemy to destroy our testimony. He warns us against sin: dishonesty, stealing, crass talk, holding on to bitterness and holding back forgiveness from those who've offended us. These things, he reasons, cause God – the God who lives in us – to grieve, to breathe out a divine sigh of sadness.
Isaiah 63:8-10 tells how Israel grieved God's Holy Spirit by rebelling against Him. God said …
"Surely they are My people,
children who will not deal falsely."
And He became their Savior.
But they repaid His love with unfaithfulness. They chased after idols, made for themselves other gods.
"They rebelled and grieved his Holy Spirit," Isaiah writes.
The Greatest of All Separators & Six Little Letters
Sin is the greatest of all separators. It separates me from everything pure, everything good. It separates me from walking in God's purpose for my life, and from the experience of God's presence. Is it any wonder then that the enemy would want to lead me into the things that grieve the Spirit?
But, here's a little secret that Satan would rather not get out: grieving the Spirit can be prevented! And the greatest strategy I've found to do just that is wrapped into a single six-letter English word: Praise!
Praise begins when I acknowledge all that God has done for me. It keeps Him before my eyes. It keeps me from cherishing iniquity in my heart. Praise leads me into the new day with a joyful sense of God's presence and assures me, yet again, that He loves me, He's for me, and He's listening to me! Whenever I begin my day on Praise Street, I always end up on Assurance Avenue!
I see this in Psalm 66. Praise, purity, and assurance – they're all here!
"Shout for joy to God, all the earth;
sing the glory of his name;
give to him glorious praise! …
Come and see what God has done:
he is awesome in his deeds toward the children of man …
Come and hear, all you who fear God,
and I will tell what he has done for my soul.
I cried to him with my mouth,
and high praise was on my tongue.
If I had cherished iniquity in my heart,
the Lord would not have listened.
But truly God has listened;
he has attended to the voice of my prayer.
Blessed be God, because he has not rejected my prayer
or removed his steadfast love from me!"
"Blessed be God!" Amen and amen!
Father, help us to discern those things that are pleasing to you and give us the strength to do them. Help us to give no place to the enemy and his lies. Put a song of praise upon our lips and give us a continuing sense of your presence in our lives. And, Father, may we never give the Holy Spirit cause to sigh within us!
To consider …
Is there something in your life that is grieving the Holy Spirit?
Something that's keeping you from experiencing the Lord's blessings?
Something that's causing your assurance to totter, or even hindering your prayers?
Something you need to forsake?
Does praise play an important part in your spiritual life?
In Psalm 66, the psalmist begins by praising God for who He is, then he praises Him for all He's done, and finally praises Him for His personal care and willingness to hear his prayers.
He begins with praise and ends up at assurance!
Why do you think this is so? Is there something to this order of things?
In Psalm 34:1 we read, "I will bless the LORD at all times; his praise shall continually be in my mouth." How might this prevent us from grieving the Holy Spirit?
Notice how sin is the great disconnect: "If I had cherished iniquity in my heart, the Lord would not have listened."
The individual words are interesting here.
Why does he use "cherished"?
Why does he specifically mention sin that is "in my heart"?
 Why, does he say the "Lord would not have listened."
Finally, consider the changes that Paul says should accompany those who have "put away falsehood":
–Gracious words, edifying words instead of crass talk.
–Working to bless others instead of laboring for dishonest gain.
–Releasing forgiveness instead of holding on to bitterness.
–Kindness toward others instead of anger and malice, etc.
Have you seen these kinds of changes in your own life since you've come to know the Lord?
Recommended Posts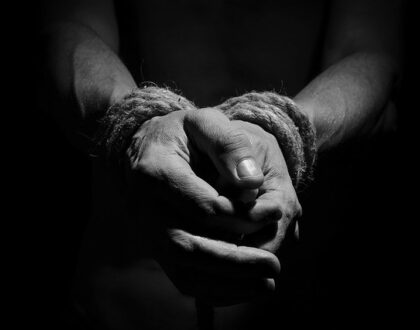 July 09, 2023