---
How 'Not' to Boil a Goat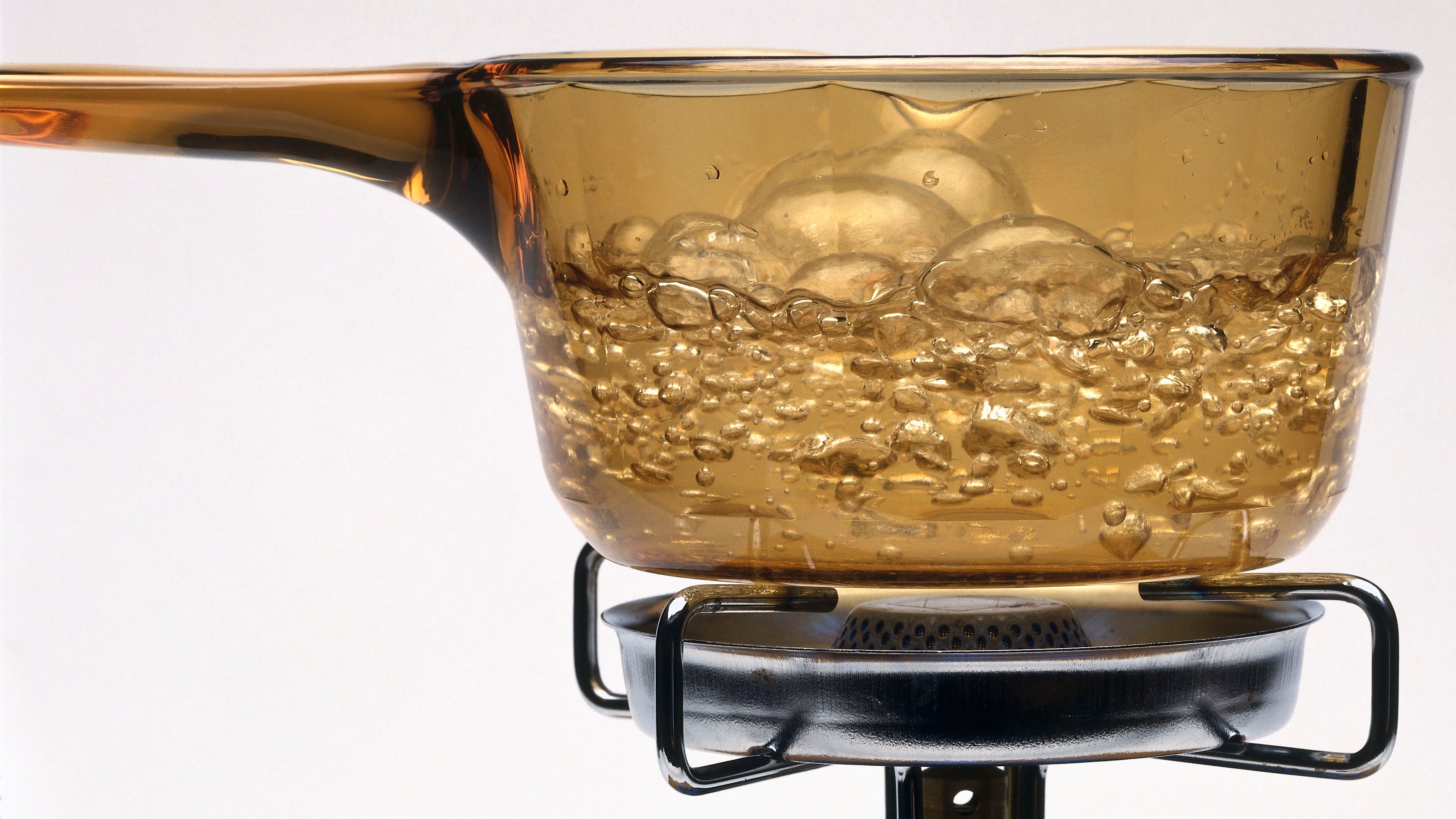 In Matthew 22:36, Jesus was asked which of all the commandments of the Law is the greatest. It's an interesting question and He answered it on several different occasions.
The tradition, which began with a 3rd century sermon by Rabbi Simlai, tells us that there were 613 commandments in the Torah from which Jesus could have chosen. Honestly, I haven't counted them. But, suffice it to say, there are a lot!
Jesus could have been provocative. I would have gone this route for sure! I would have come off as mysterious, profound, edgy! I would have said, "The greatest commandment of all is Exodus 33:19: "You shall not boil a young goat in its mother's milk." Everyone would have went, "Huh"? And I would have went, "Exactly. You don't get it because I'm really deep and you're … well, not."
(Now, aren't you glad I'm not the Lord? So am I!)
Jesus' answer was, of course, perfect: "You shall love the Lord your God with all your heart and with all your soul and with all your strength and with all your mind, and your neighbor as yourself." (Luke 10:27).
OK, we are to (1) "love the Lord." Check.
And (2) "love our neighbor." Check check.
And we're to do so with all our "heart" and "soul" and "strength" and "mind."
Now, in case you've misplaced your heart recently, I'll tell you where to find it. Look for the thing you treasure most in life and that's where it will be. If you love your work more than anything else, that's where your heart is. If you love baseball more than anything else, that's where you'll find your heart. Jesus said, "Where your treasure is, there your heart will be also" (Matthew 6:21). That's really interesting to me. I would have expected Him to say, 'Where your heart is, there your treasure will be,' but He didn't. We'll talk about why some other time.
Anyway, what did Jesus mean by saying we must love the Lord our God and our neighbor with all our "heart"? I get what "soul" means (emotions, feelings). I understand what "strength" means too (energy). And "mind" (reasoning). But what does Jesus mean by "heart"?
He's talking about passion. He wants us to put our whole heart in to love, all the passion we can muster. The Lord sets godly passions within the hearts of His people. Our passions are those things that really interest us, that really get us going. Jesus is talking about being passionate about Kingdom things.
The key to effectively serving the Lord is marrying our passion to our gifts. So, if I have a spiritual gift for teaching and I have a passion to see kids come to love Jesus: Voila! I'm going to serve in the Sunday School.
Now, what are you passionate about? Be careful here, because answering honestly can mean telling on yourself. As believers, we should be passionate about the things of God – the things that please our Heavenly Father. Unfortunately, our passions often slouch towards earthly things, things that can't last.
God wants His children to be marked by a zeal and a fervency of spirit that propels us into serving. Romans 12:11 says, "Do not be slothful in zeal, be fervent in spirit, serve the Lord." There it is: fervency.
Fervency is passion. Fervency is deeper than mere interest or curiosity. It's stronger than simple emotion. What we're fervent about is what we're willing to most devote our time to.
The Greek word behind the English word 'fervent' actually means 'to boil.' So, we put a pan of water on the stove and after a while it begins to respond to the heat. It can't help itself. The water soon becomes troubled, agitated, excited. It has to do something! Before long tiny bubbles break the stillness of the surface. Then the little bubbles become big ones. Finally, it all boils over – out of the pan and onto the stove, touching everything around it. It can't help itself. It's just fervent!
So, let's boil over for Jesus! Let's not be "slothful in zeal." Let's "be fervent in spirit." And let that fervency boil over into "serving the Lord"!
(Oh, by the way, the commandment about not boiling a young goat in its mother's milk seems to be a divine acknowledgement of the important intimacy of the mother/child relationship even among animals. We must always give special honor to the relationships that God has Himself ordained. Isn't that beautiful?)
To consider …
Have you lost your heart lately? Have you gone looking for it? Were you surprised to find the "treasure" you found it lying beside?
Remember when you first met Jesus – that tender time when everything was new? Wasn't your spirit really 'boiling' back then? How is it different now? If the water in your spiritual sauce pan has cooled significantly, if the surface of the water there is awfully still, it's probably time to devote yourself to serious, focused prayer about it. Ask the Father to reignite your fervency. Ask Him to set your heart a-boil once again.
Have you married your passion to your spiritual gift? Are you serving Jesus? Ask Him to show you where He wants you to use your gifts in the Body.
Recommended Posts
April 17, 2022
October 10, 2021
July 25, 2021