---
No Honesty Without Trust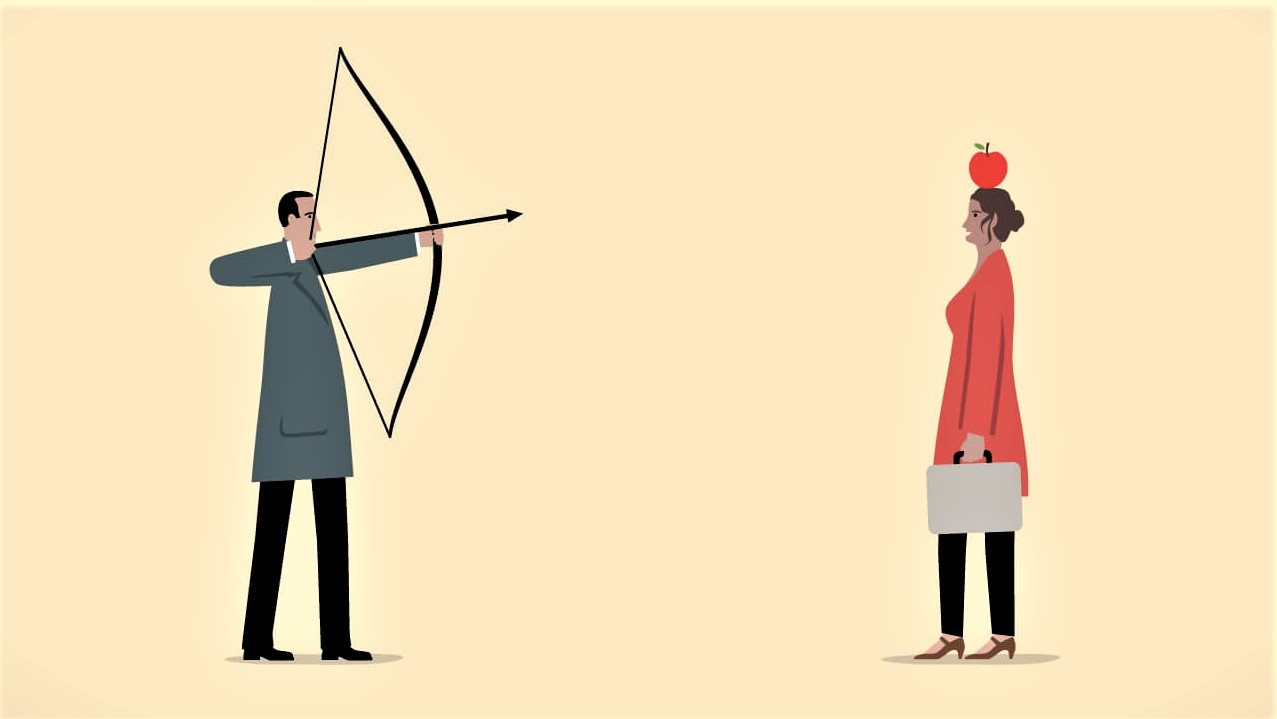 Telling the truth is not usually an easy thing to do. Remember when you were a kid and you did something wrong? Remember when mom or dad or a teacher asked you to 'fess up? You knew what telling the truth meant. It was a risk then, and it still is.
Telling the truth can mean risking censure. Or destroying a friendship. Or having to labor to fix what we've broken. Or hurting someone's feelings.
It's risky, always has been, always will be. And, interestingly enough, the one person we tend to lie to more than anyone else is – you guessed it! – ourselves.
Telling on ourselves is exceedingly risky. We risk having to admit that we're not as awesome as we thought we were. That we've made mistakes, even serious mistakes, as parents, as friends, as co-workers, as followers of Jesus.
Looking at ourselves in a soul-mirror can be cringeworthy indeed! We may not like the person that we find there. What we see in that reflection may be hateful, unforgiving, gossipy, overly-ambitious, inconsiderate, unkind, and on and on it goes. We don't like to believe this about ourselves, but God is continually calling us to a deep and honest self-examination.
The great equalizer here is trust. If we're wise, we don't bare our souls to many people because becoming truly transparent requires a deep trust for our confessors. Some people will use our weaknesses against us. Others may gloat in their own moral superiority or even look down upon our failures. That's one of the truly tragic things I've witnessed in couples who are divorcing: they often use their spouse's deepest secrets against them. And it is excruciatingly painful to watch bitterness reign in a scorned person.
But a true friend won't do that. A friend sticks closer than a brother (Proverbs 18:24) and the wounds of a true friend are faithful (Proverbs 27:6). If you're blessed to have someone like that in your life –  a true friend – then you are blessed indeed.
But understand this, Jesus is our greatest friend. On the night that He was betrayed, He told His disciples, "No longer do I call you servants, for the servant does not know what his master is doing; but I have called you friends, for all that I have heard from my Father I have made known to you" (John 15:15).
Jesus is a real friend, a faithful friend. His wounds are always faithful – meant to heal us and make us more like He is. We can confess everything to Him honestly because He is trustworthy. It's only when we confess what we are that He can begin to make us what He wants us to become.
For consideration . . .
Do you find it hard to open up to others because your trust has been misused in the past? Does some of that extend to your relationship with God? Do you trust Him in all areas of your life?
Trust requires risk. The great equalizer here, though, is the faithfulness and goodness of God. Think about his faithfulness to you throughout the years. Consider how He's been with you through the storms of your life to bring you to the place you are now. Considering the faithfulness of God will make us more trusting and willing to risk being gut-wrenchingly honest.
Jesus says we're more than mere servants, we're His friends. Is that How you see your relationship with Him? Not familiar or irreverent in any way, but warm and caring?
I love the Proverb that says the "wounds of a true friend are faithful" (Proverbs 27:6). A true friend will tell us what we need to hear because he or she loves us and wants us to be spiritually healthy. They love us more than their relationship with us and they're willing to risk that relationship to tell us the truth. And sometimes the truth is hard to hear. It hurts. But remember, the "wounds of a true friend are faithful" wounds because God uses them to make us more like Jesus. Which wounds, though hurtful at the time, has God used to help you grow in your walk with Him?
Recommended Posts
April 17, 2022
October 10, 2021
July 25, 2021